Help preserve history and adopt an artefact!
By adopting one of our iconic items, you are playing a crucial role in helping us share the memories and heritage of WW2 and the local area.
Here's what you can expect when becoming a part of the Eden Camp family:
Adopt an Artefact at Eden Camp and learn all about how our Archive team preserve items on display and behind the scenes.
Choose from 10 items at the museum to sponsor and receive a full information pack all about Eden Camp, your chosen item and the preservation tasks behind looking after history.
You'll also receive quarterly updates on by email about how your item is doing and where it is in the museum!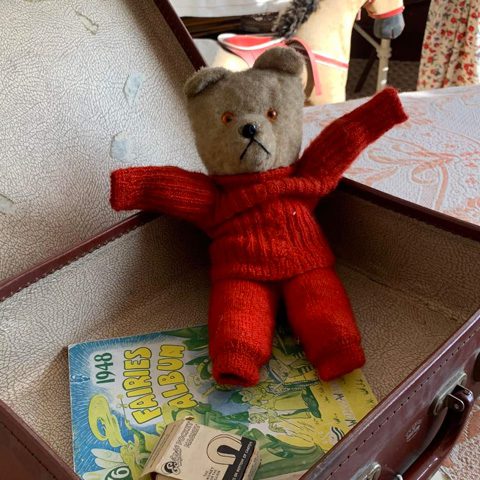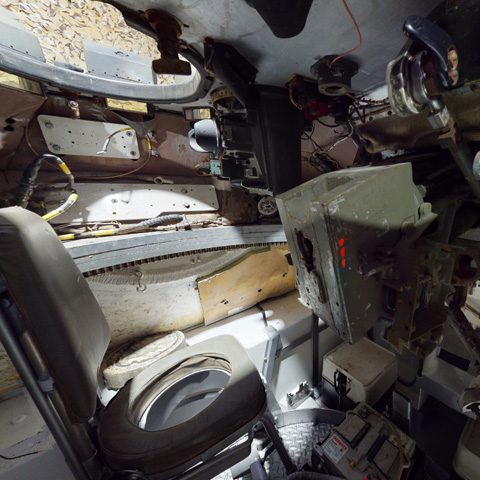 Join the fun!
Choosing to adopt one of our artefacts not only helps to look after that item but helps keep our museum going to look after even more precious heritage. On top of that, to welcome you to the Eden Camp family, you will get your very own Eden Camp Bear (with a jumper!) to look after at home!
It's the perfect gift that keeps on giving!
Share in a piece of history for just £25 a year!
New items added every month!
All items have their own special story!
Choose the object you would like to adopt. With over 79,000 items being added to our adoption scheme, there really is something for everyone.
You'll be added to our mailing list for exclusive deals and discounts, and early bird updates!
All purchases receive a 15% discount code for our season passes do you can enjoy our item any time of the year!
Get a direct line to our Collections & Engagement Team to learn even more about your adopted item!
Explore history a different way…
Ever wondered what secrets lie in our archive?
Now you can learn more up close and personal about the items not yet on display in the museum, with exclusive insight into the memories and stories of your adopted item.
Have questions? Check out our FAQs page, or email admin@edencamp.co.uk for more info!
Once you have completed your adoption, your information pack & bear will be posted to you, please allow up to seven working days. If you have made the adoption as a gift, please ensure the name and address of your recipient are correct in the delivery address section of your purchase. We will send the pack and bear to the delivery name and address.
Adoptions last 12 months from the purchase date and can be renewed. By adopting an item, it allows no transferal of ownership or rights to the keeping of the item. The Museum may remove items from display temporarily or permanently for essential operational or conservation reasons. Please check on our website or email for current location if you are travelling to see your object.
Click here for purchasing terms and conditions.